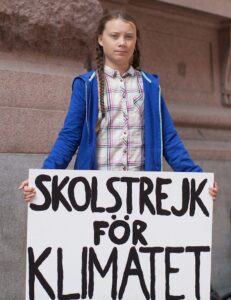 In August 2018 Greta Thunberg began the school climate strikes in front of the Swedish parliament.
At first, she was alone but soon she was joined by others.
The hashtag #FridaysForFuture was created and they encouraged young people all over the world to join them.
Read more at Fridays For Future
So all teams in S4G, continue your missions and let us be inspired by the creative work you all are doing.
Share your experiences in your blogs!
Picture by Anders Hellberg
Own work, CC BY-SA 4.0,